Is A Ductless Heat Pump the Right Choice for Your Home?
Is A Ductless Heat Pump the Right Choice for Your Home?
Thanks to their ease of use and outstanding energy efficiency, ductless heat pumps are take over the home heating and air conditioning industry. Ductless heat pumps (also called "mini-splits") are the latest generation of technology. Rather than utilizing a single central system, Happy Valley ductless heat pumps have individual heating/cooling units for every room. This gives you unparalleled control over your indoor climate, allowing you to customize the temperature in every room.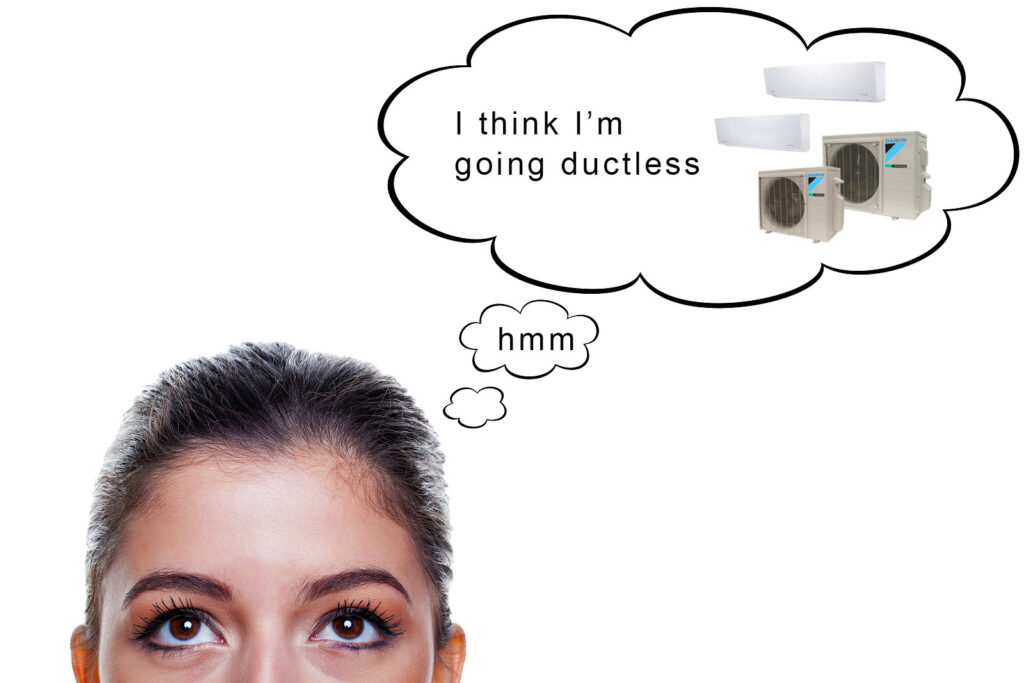 But before calling your nearest Happy Valley ductless heat pump sales company, be aware that mini splits aren't for everyone. These are some of the situations where a ductless heat pump makes the most sense.
Four Situations Where You Want A Ductless Heat Pump Installation
1 – Your older home has no ducts
Many older homes lack central ductwork and rely on per-room units like window-mounted air-conditioners. This can make centralized HVAC systems prohibitively expensive to install since they require extensive work installing ducts.
Mini-split heat pumps are perfect for this situation since they attach directly to the outdoors using only tiny pipes, allowing you to enjoy the benefits of heat pump technology.
2 – You have different climate needs within your house
Do you and other family members have different ideas of a comfortable temperature? Do you have rooms dedicated to plants, exotic pets, rare collectibles, etc., that require specific climates? If so, ductless mini-splits are a great choice since you can customize your internal temperature on a per-room basis.
3 – Your energy bills are too high
Ductless heat pumps are the most energy-efficient form of heating and cooling yet invented. Between their natural cost savings, and your ability to directly control usage in every room, you can substantially reduce your heating and cooling bills without compromising on comfort.
Contact Us for Happy Valley Ductless Heat Pump Sales & Services
If you think a mini-split heat pump is right for you, Mt. Hood Ductless is here to help! We're a leading Happy Valley ductless heat pump sales center, with a wide variety of units and the expertise to install them into any home. Contact us to learn more!