Play It Safe – Replace Your Wall Heater with a Ductless Heat Pump
Play It Safe – Replace Your Wall Heater with a Ductless Heat Pump
Gain Peace of Mind While Enjoying a Comfortable Home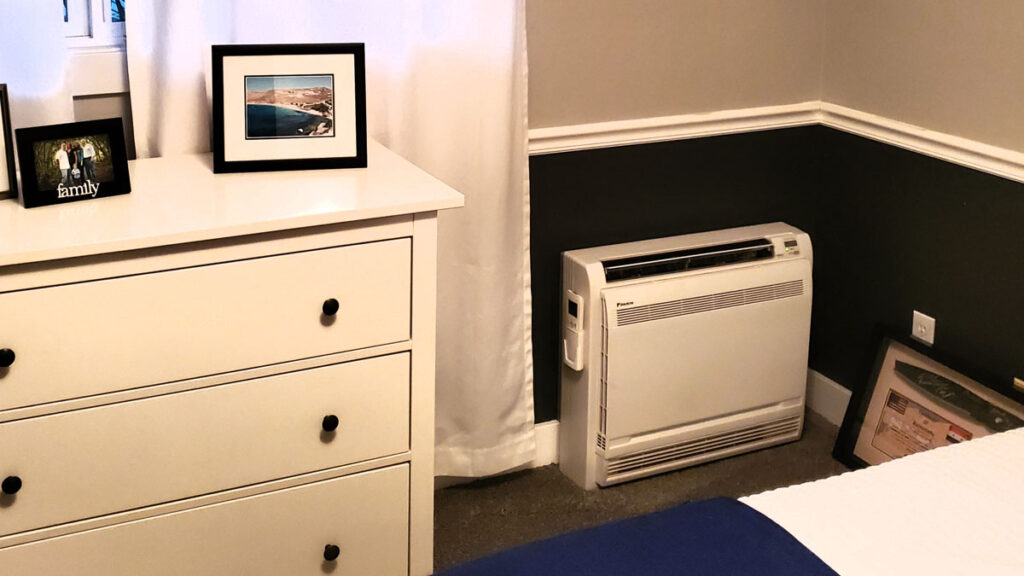 We are all familiar with heating options such as furnaces and heat pumps. Some people utilize baseboard or wall heaters because they have no existing ductwork and don't realize that they can get a better comfort level by choosing a ductless heat pump. Instead, they struggle with inadequate heat that gives them pockets of cold versus all-over warmth. Additionally, wall heaters can be dangerous when not properly maintained.
Give yourself and your family peace of mind when you replace your wall heaters with a ductless heat pump installed by Mt. Hood Ductless. Our experienced and highly-trained technicians can come in and quickly install a new ductless unit that can control one zone, multiple rooms, or your entire house. Not only does it take less than a day to complete, but you can see almost immediate savings in your utility bills.
Dan, Dominic & Aaron are awesome to work with. They are easy going and the installs are top notch. I would definitely use Mt. Hood Ductless again and I recommend them to my family and friends.

S. KapteinClackamas, Oregon
Advantages of Ductless Heat Pumps Over Wall Heaters
As a smart consumer, you should make the best decision based on your research. Here are some advantages of ductless heat pumps to keep in mind:
You can leave a room with confidence. Wall and portable heaters need at least three feet of free space around them. This can mean a loss of precious space in your home as you try to figure where to put furniture to ensure it isn't in the burn zone of the heater. Your unit is placed on a wall inches below the ceiling with a ductless system, leaving plenty of space to enjoy.
You can use a programmable thermostat. Portable heaters should be turned off when leaving a room or going to bed. Wall heaters cannot always be set on a thermostat that regulates the temperature. Heat pumps work off programmable thermostats that let you set your chosen temperature and then get on with your day.
You don't have to rearrange your furniture based on the season. As noted before, wall heaters must have a three-foot buffer. If you move your furniture in front of it during the summer, you will need to remember to move it again before you begin using it. Keep in mind that the heater may start warming your home before you know it because the thermostat has a range of low to high and is not programmable.
Finding a qualified service technician is easier. You may have had your electrician install your wall heater, like a baseboard heater. That doesn't mean they can come back and service the device. Ductless heat pumps are installed by highly-trained HVAC technicians that not only put your unit in but can also provide regular maintenance and repair work. You can enjoy your ductless system for decades.
Stay Safe and Comfortable with a Ductless Heat Pump
Choose an energy-efficient ductless heat pump to replace your energy-sucking wall heaters. Feel confident that your family is safer while your utility bills decrease. Mt. Hood has the know-how to get your new system up and running fast. Contact us today for your HVAC needs in Clackamas, Sandy, Milwaukie, Oregon City, Canby, and Happy Valley areas.
Contact us today at 503-888-8538 to schedule an appointment. We are available 24 hours a day and offer installations, repairs, and maintenance services for all brands and models of ductless heat pumps and mini-split systems.